The day is yours, we welcome you.
Let Your Happiest Moments Live Forever In Our Timeless Venue
Your Wedding at Boschi di Montecalvi
Available from April to November, but may be available during other periods upon request.
The wedding and reception space is suitable for 90 to 95 occupants.

 

If you need to accommodate your wedding guests at the venue, we can house a total of approximately 55 guests.


 
We are equipped to accommodate a range of different ceremony styles, including:
Indoor and outdoor civil ceremonies
Symbolic ceremonies
Ceremonies near a church


Our facility has full kitchen capabilities, so we can also feed your guests. Restaurant service is available for the night of the wedding, and we will also serve breakfast on the morning of the event and the following morning.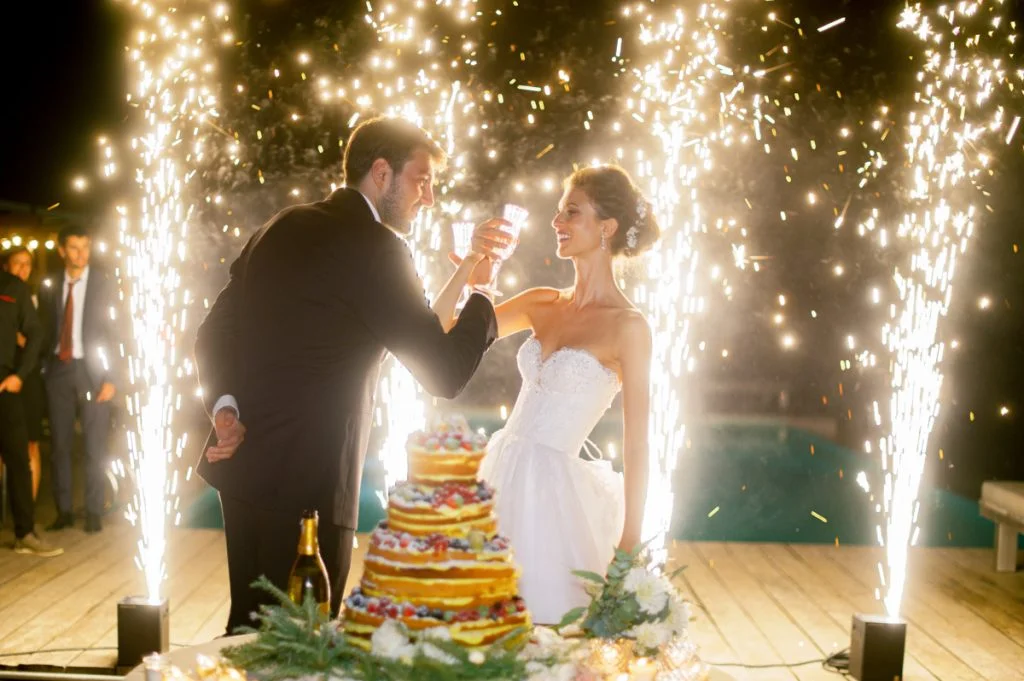 Private Events at Boschi di Montecalvi
We can accommodate all types of private events, such as special events, business retreats, and training boot camps. To get more information about how we can host your unique event, please contact our booking office.