The day is yours, we welcome you.
Let Your Happiest Moments Live Forever In Our Timeless Venue
Your Wedding at Boschi di Montecalvi
In the most scenic spot of our wonderful location it is possible to celebrate civil or symbolic wedding. Our desire is to amaze, surprise and make the bride and groom and their guests dream by giving them an unforgettable day.
Our resort is the perfect place to host a reception in country chic, elegant and romantic style. At your disposal exclusive services and spaces to bring to life the event you have always wanted.
Available from April to November, but may be available during other periods upon request.
The wedding and reception space is suitable for 90 to 95 occupants.

 

If you need to accommodate your wedding guests at the venue, we can house a total of approximately 55 guests.


 
We are equipped to accommodate a range of different ceremony styles, including:
Indoor and outdoor civil ceremonies
Symbolic ceremonies
Ceremonies near a church
Our facility has full kitchen capabilities, so we can also feed your guests. Restaurant service is available for the night of the wedding, and we will also serve breakfast on the morning of the event and the following morning.
Please feel free to contact us for more information. Our mission is to make your big day unforgettable!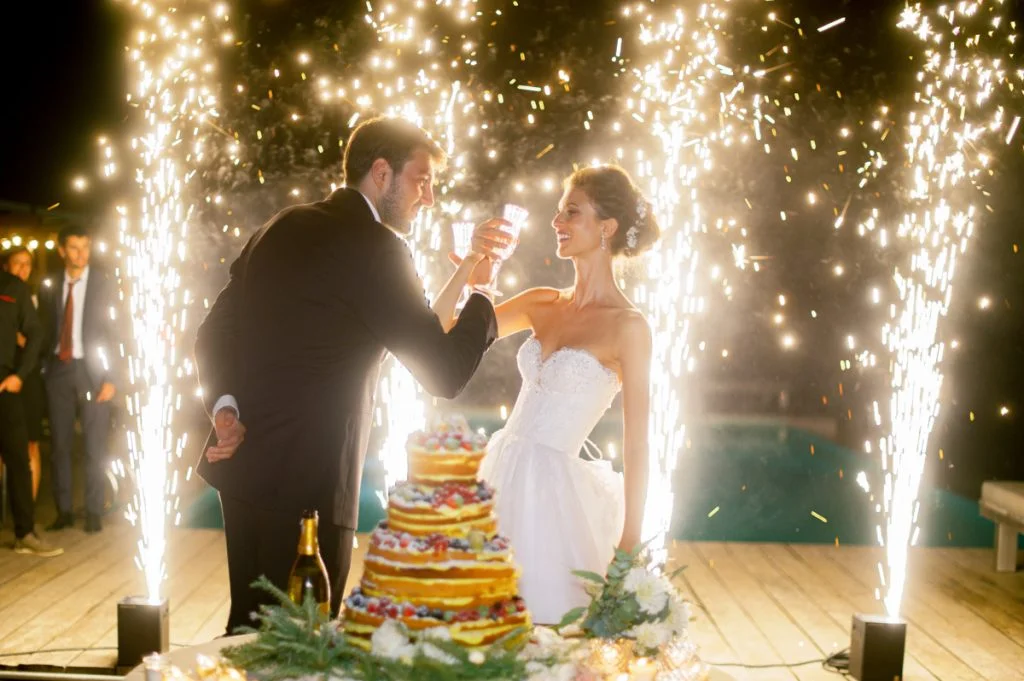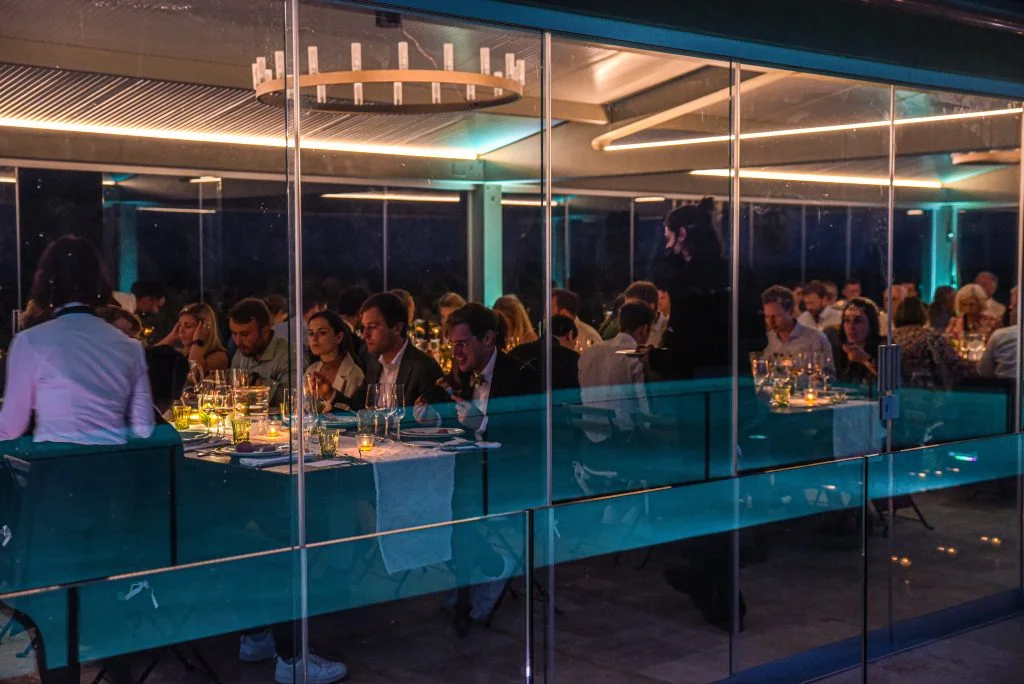 Private Events at Boschi di Montecalvi
We can accommodate all types of private events, such as special events, business retreats, and training boot camps. To get more information about how we can host your unique event, please contact our booking office.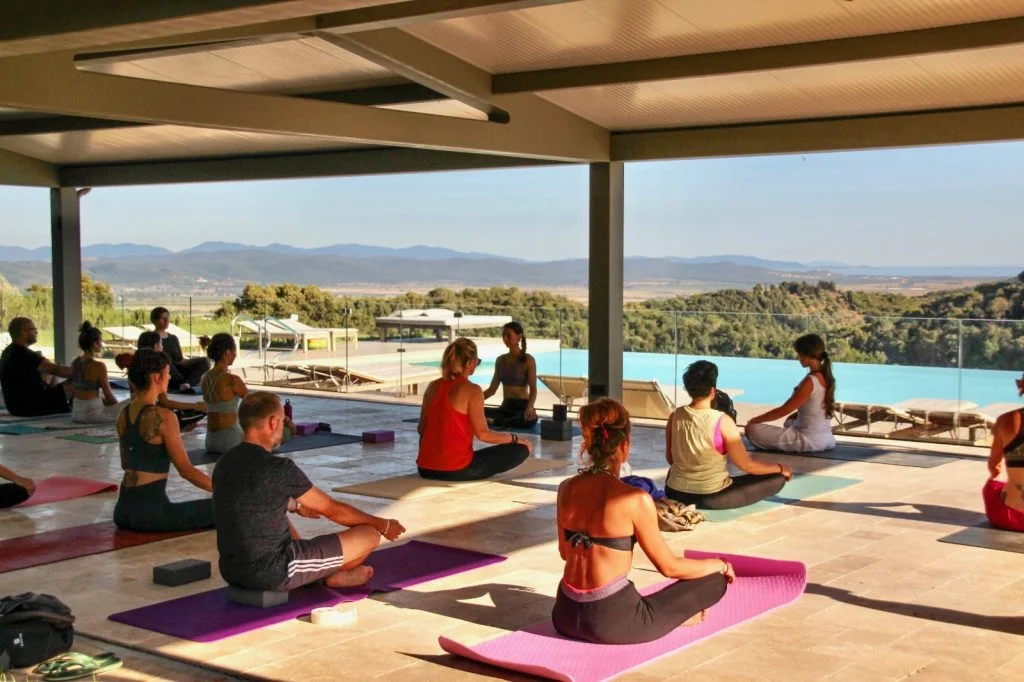 Boschi di Montecalvi is the perfect place to realize an unforgettable retreat!
The farmhouse, nestled in 50 hectares of unspoiled Nature, offers tranquility, silence and comfort.
Its three cottages can accommodate more than 50 people and has a large covered pagoda with panoramic views, an ideal structure to carry out daily activities, there is also a breathtaking swimming pool.
Within our Natural Oasis, there are numerous trails that offer the opportunity to practice "forest bathing"
Catering can be arranged at our restaurant, where there is an indoor dining room and an equipped panoramic terrace.